Mental Health Awareness Week
This Mental Health Awareness Week, we want to showcase our amazing mental health team who do incredible work for our patients, but who many will not be aware of.
Mental Health Pharmacists
Amanda, our Mental Health Pharmacist, is responsible for supporting the management of psychotropic medication for all clinicians across the practice. She utilises her prescribing skills for reviewing patients and managing new presentations, as well as providing advice and support for those with severe and enduring mental health diagnoses
Amanda Parkinson
I have been with LMP for about 18 months and prior to this I was working as a Locality Lead Pharmacist for Lancashire and South Cumbria NHS Foundation Trust, covering the Fylde Coast and Bay localities and had a clinical role in the tertiary PTSD clinic.

I have been a specialist mental health pharmacist for approximately 25 years and have a Diploma in Psychiatric Therapeutics. Prior to this I did an MSc in Clinical Pharmacy and my research covered the role of a pharmacist in managing discharge information in primary care.

I am a credentialed member of the College of Mental Health Pharmacy – credentialing is a way of demonstrating your knowledge and skills as a mental health specialist pharmacist.

I qualified as an independent prescriber some 16 years ago now and have used the qualification in Community Mental Health Teams, inpatients and then latterly in the PTSD service and of course currently in my role within the practice

Amanda Parkinson, Mental Health Pharmacist
Mental Health Practitioners
Our Mental Health Practitioners are part of our Multi-Professional Clinical Team (MPCT), supporting patients presenting in emotional distress, or with mild to moderate mental health problems. They offer a holistic approach to care, supporting patients to access the most appropriate treatments and support pathways, to recover from their illness, or to come to terms with it in order to lead a positive life.
Paul Houghton
I have worked as a Mental Health Nurse for over 20 years and have worked in a variety of settings. I trained as a Cognitive Behavioural Therapist in 2006 after completing a degree; and in 2013 completed an MSc in the advanced practice of CBT. I also completed training in Eye Movement Desensitisation and Reprocessing in 2008. I have worked in three Primary Care Mental Health Services as a therapist using CBT as my main modality of treatment.

My interest is helping people overcome anxiety and depression and exploring the underpinning causes for them, helping people gain a better understanding of their issues and how best to manage them.

Paul Houghton, Mental Health Practitioner
Suzanne Tomlinson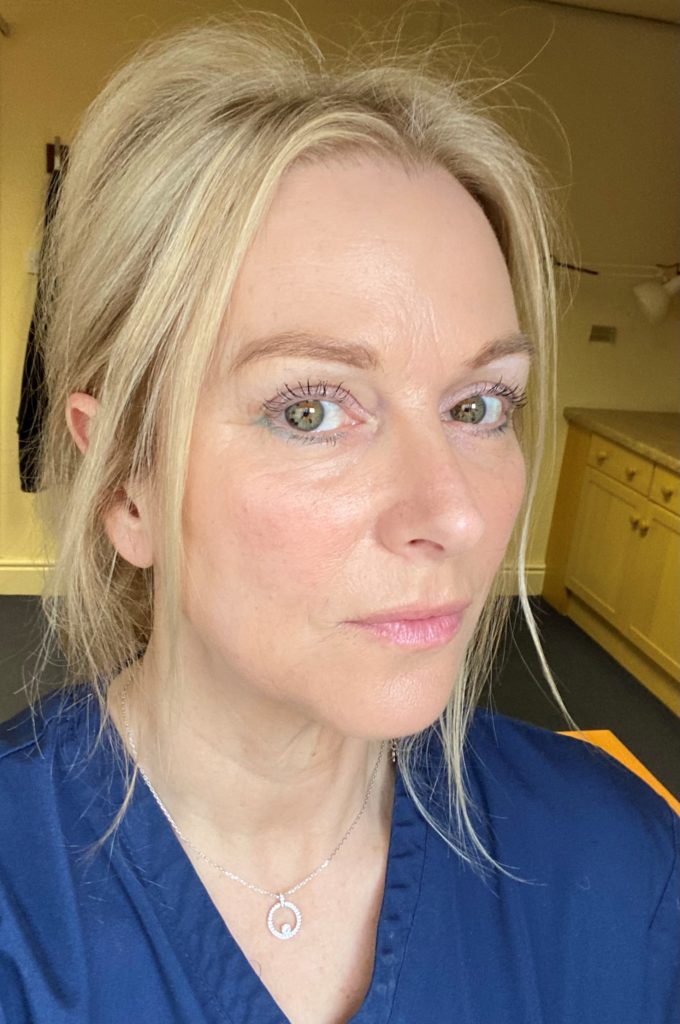 Suzanne has over 20 years experience of working in education, addictions, and mental health. Her areas of special interest are crisis management, substance misuse, bereavement, family wellbeing and domestic violence.

She is a holistic practitioner who will support you to focus on lifestyle changes, as well as medication and psychological support.
Jason Blezard
I have been an RMN (Registered Mental Health Nurse) for 21 years working within secondary Mental Health care until I joined LMP in January of this year. The majority of my career has been spent in the acute care pathway at the Crisis Team as well as time with the Mental Health Liaison Team that covers the Royal Lancaster Infirmary. Subsequently, I worked for the Community Mental Health Team as a Care Coordinator, Clinical Lead and Team Manager.

Jason Blezard, Mental Health Practitioner
Ashleigh Wrigglesworth
I qualified as an RMN (Registered Mental Health Nurse) in the North East, during this time I worked as a care co-ordinator within an Affective Disorders Team working with individuals suffering from severe and enduring mental illness; predominately Anxiety, Depression, Bipolar Disorder & Personality Disorders. I had the opportunity to complete training courses in psychological talking therapies; DBT & CBT (Dialectical Behaviour Therapy & Cognitive Behaviour Therapy).

I relocated to the North West and since then, I have worked within the urgent care pathway; crisis resolution home treatment team, A&E department and also clinical lead role for the 136 suite (health based place of safety). A person-centred approach is the core principle to my care and practise, as well as ensuring professionalism and integrity at all times.

Ashleigh Wrigglesworth, Mental Health Practitioner
Like other clinicians, appointments with our Mental Health Practitioners are time limited. They are not an alternative to therapy or care coordination.
Health and Wellbeing Coaches
Health Coaching is a service offered by Lancaster Medical Practice to help create lasting change to improve well-being and overall health. It is a series of sessions, provided by our Health and Wellbeing Coaches, designed to help work through goals and develop the skills needed to take control of our patients' own health.
Lara Kitson
My Name is Lara and I am a Health and Wellbeing coach and Healthcare Assistant. My background has always been in healthcare, as a carer & I worked for NHS Blood and Transplant.

I have worked at LMP for nearly 3 years as a Healthcare Assistant and recently joined the new team of Health and Wellbeing Coaches. My main areas of interest are working alongside patients who need support with Diabetes, motivation and general wellbeing

Lara Kitson, Health and Wellbeing Coach
.
Lindsie Greenwood
As a Health and Wellbeing Coach, I help patients come up with solutions that can help improve their health and lifestyle, and offer support for them to be able to achieve that.

I have a passion for mental health & wellbeing and for some patients knowing that having someone on the end of the phone to offer support is enough for them to take action.

Lindsie Greenwood, Health and Wellbeing Coach
Andrew Alexander
Drew is the most recent addition to the mental health team, joining LMP as a Health and Wellbeing Coach earlier this year.

Drew's areas of interest include fitness, addiction and mental health. He has suffered himself with both addiction and mental health issues, being a former alcoholic who is 5 years sober.

He has spent the past 5 years re-educating himself and is a qualified personal trainer with an advanced nutrition qualification. Drew believes that Physical Health = Mental Wealth.